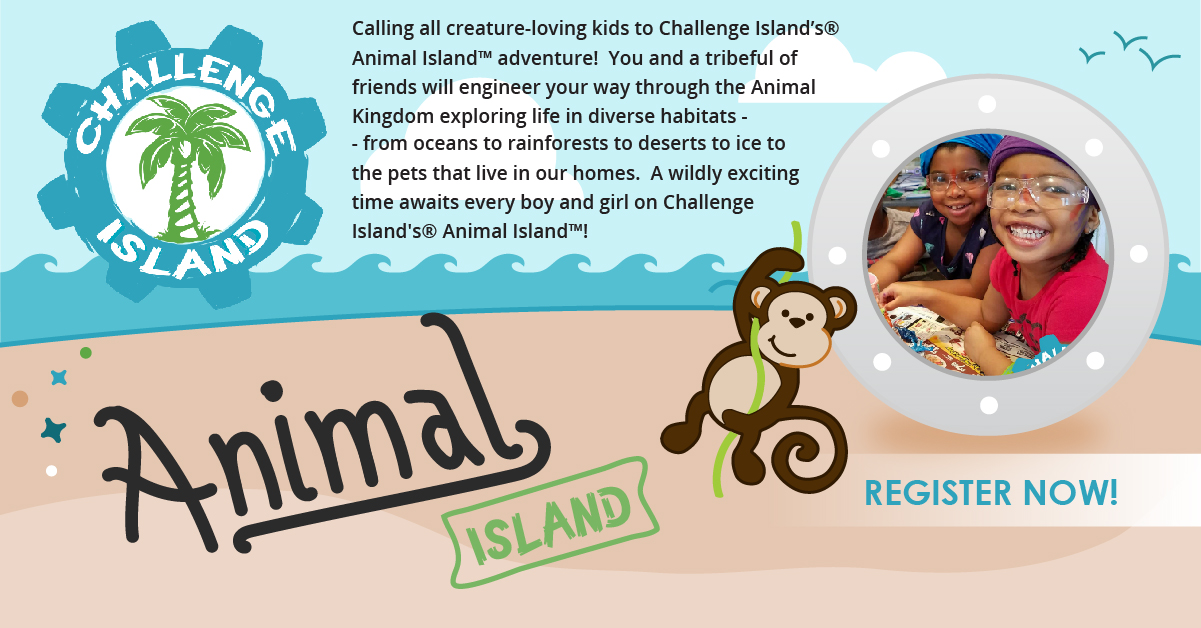 Saturday, July 3, 2021
1:00 pm - 2:30 pm
Age:
6 - 12
You have selected an invalid class.
Animal Island© ELEPHANT BRIDGE @ Niagara Shores
6419 Lake Road
Appleton, New York 14008

Calling all creature-loving kids to Challenge Island's® Animal Island adventure! You and a tribeful of friends will engineer your way through the Animal Kingdom exploring life in diverse habitats - from oceans to rainforests to deserts to ice to the pets that live in our homes. A wildly exciting time awaits every boy and girl on Challenge Island's® Animal Island!