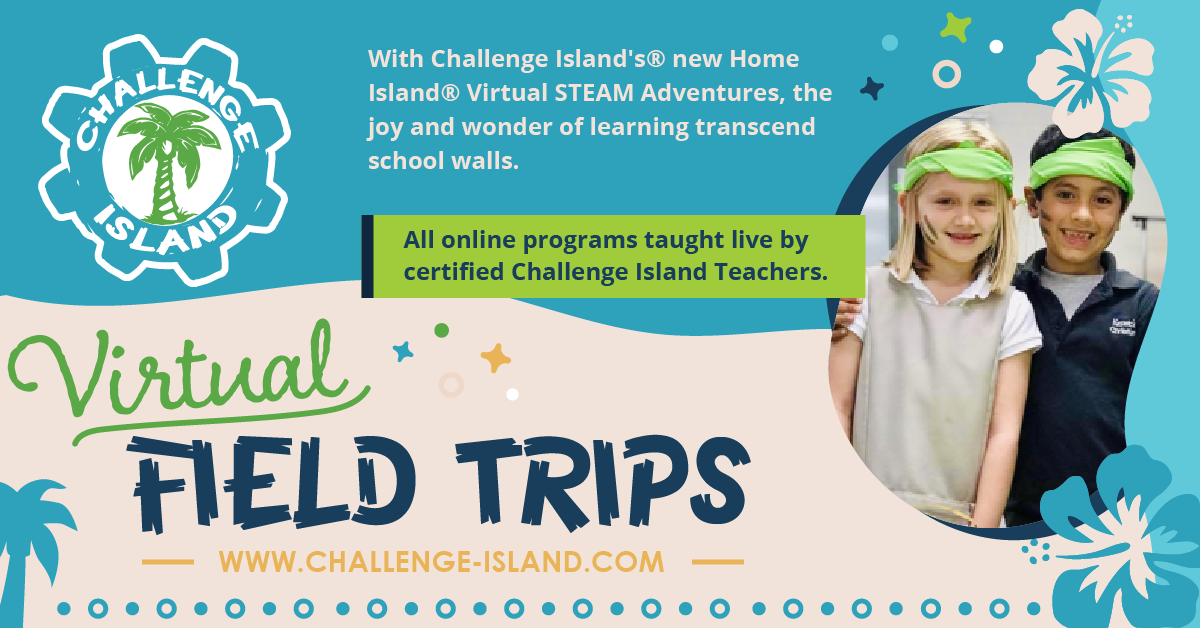 Mon, January 3, 2022
Fri, June 24, 2022
9:00 am - 5:00 pm
Grade:
Pre-K - 8
Virtual Field Trips - Your choice of themes and approved by Arts in Education!
123 ABC Street
Marcellus, New York 13108

Any day of the week you can have a field trip for your students right in your classroom! No need to go anywhere or take a bus! Choose from hundreds of themed challenges using science, technology (unplugged), and engineering. We can match your current curriculum or suggest one of our own. Call for more information and pricing. Approved by Arts in Education!