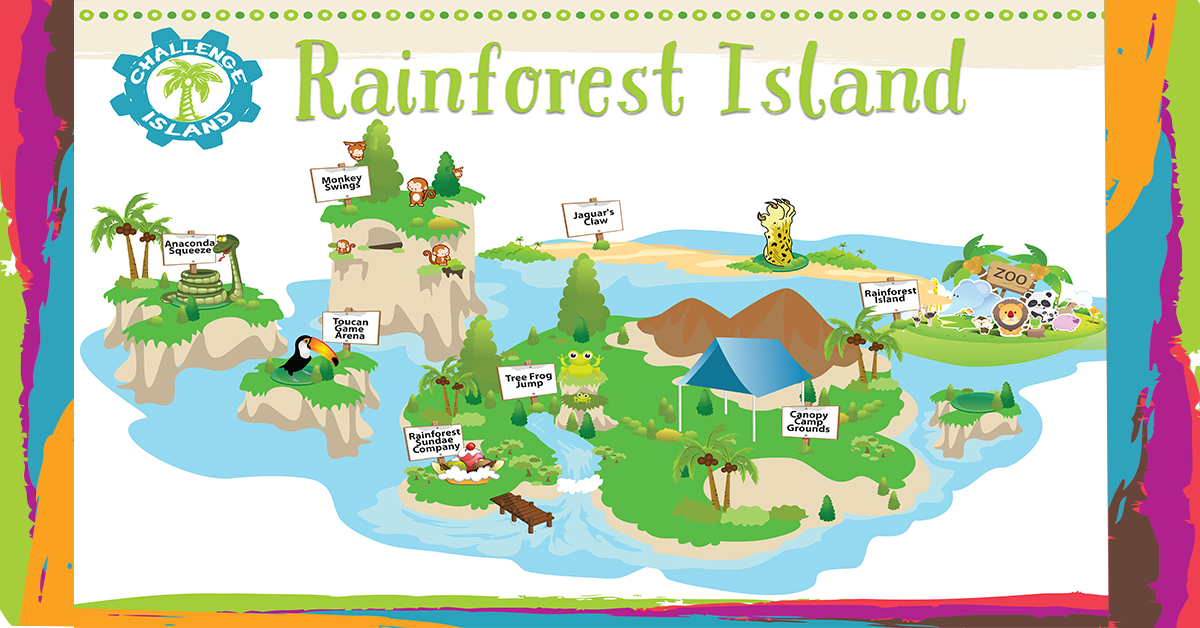 Mon, January 24, 2022
Mon, May 9, 2022
3:30 pm - 4:15 pm
Grade:
Pre-K - K
You have selected an invalid class.
Rainforest Island©
4521 St. Charles Ave
New Orleans, Louisiana 70115

You and a group of friends will take on a jungle of challenges at destinations like Jaguar's Claw, Monkey Swings, and Anaconda Squeeze. Don't miss out on this wildly exciting Challenge Island experience! Each week kids will work in teams to complete STEAM based challenges all while learning about life and animals in the Rainforest. Challenge Island's unique, high energy, high interest, hands-on program feels like an exciting island vacation without ever leaving school grounds!