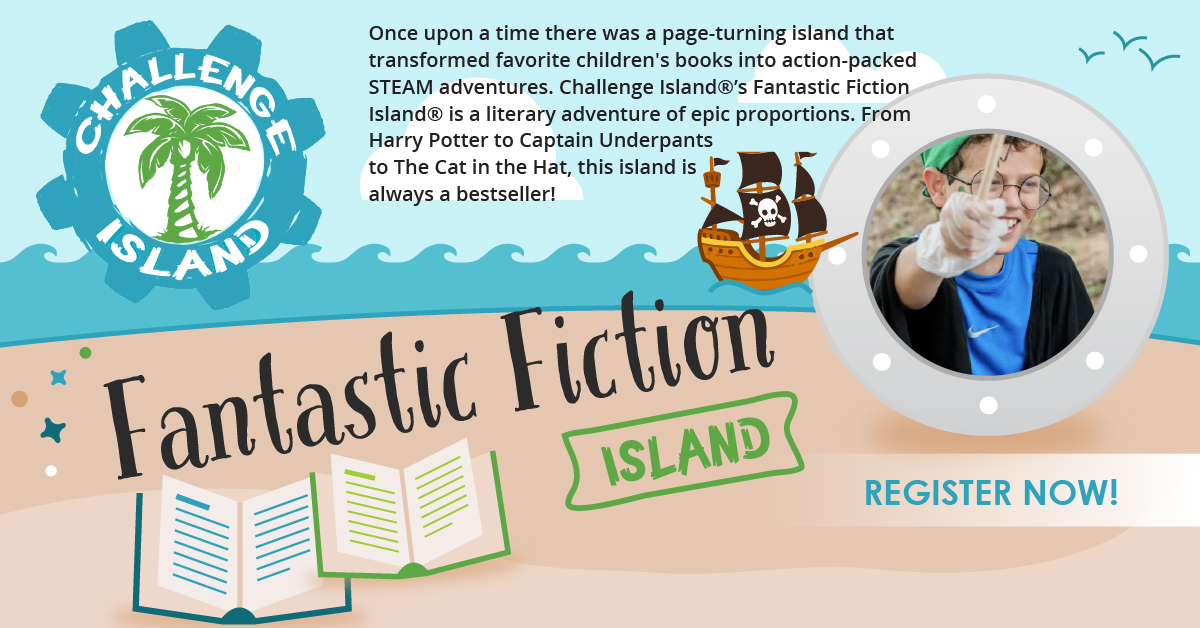 Wed, January 26, 2022
Wed, May 11, 2022
12:00 pm - 1:00 pm
Grade:
K - 6
You have selected an invalid class.
Zaharis Elementary - MPS- AFT - Wednesday's - Jan 26- May 11 - Fantastic Fiction Island©
63 East Main Street ·
Mesa, Arizona 85201

Once upon a time there was a page-turning island that transformed favorite children's books into action-packed STEAM adventures. Challenge Island's® Fantastic Fiction Island© is a literary adventure of epic proportions. From Harry Potter to Captain underpants to The Cat in the Hat, this island is always a best seller! No Class March 9th. 15 week class. Last class May 11th. ROOM 66.