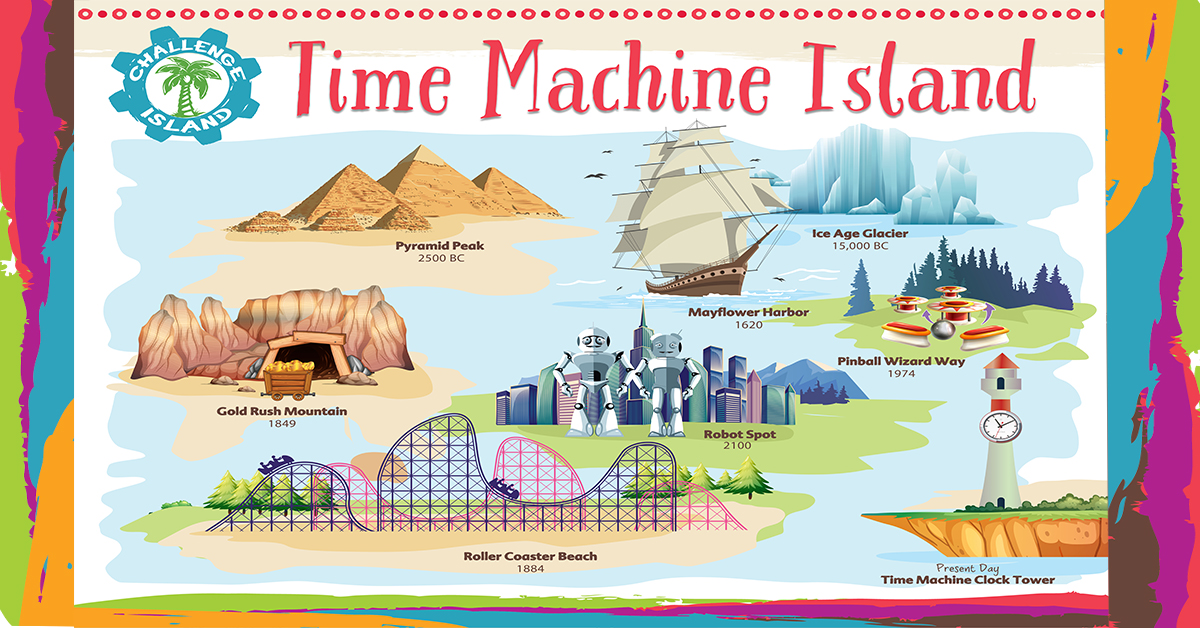 Mon, January 24, 2022
Mon, March 21, 2022
3:00 pm - 4:00 pm
Grade:
K - 5
Time Machine Island©
200 35th Ave. NE
St. Petersburg, Florida 33704

Set your clocks to go back in time on Challenge Island's® action-packed Time Machine Island©! You and your tribe will test your STEAM savvy as you wiz back to ancient Egypt, the California Gold Rush, a 1970s pinball arcade and many other exciting eras. This incredible island is sure to be one for the history books!