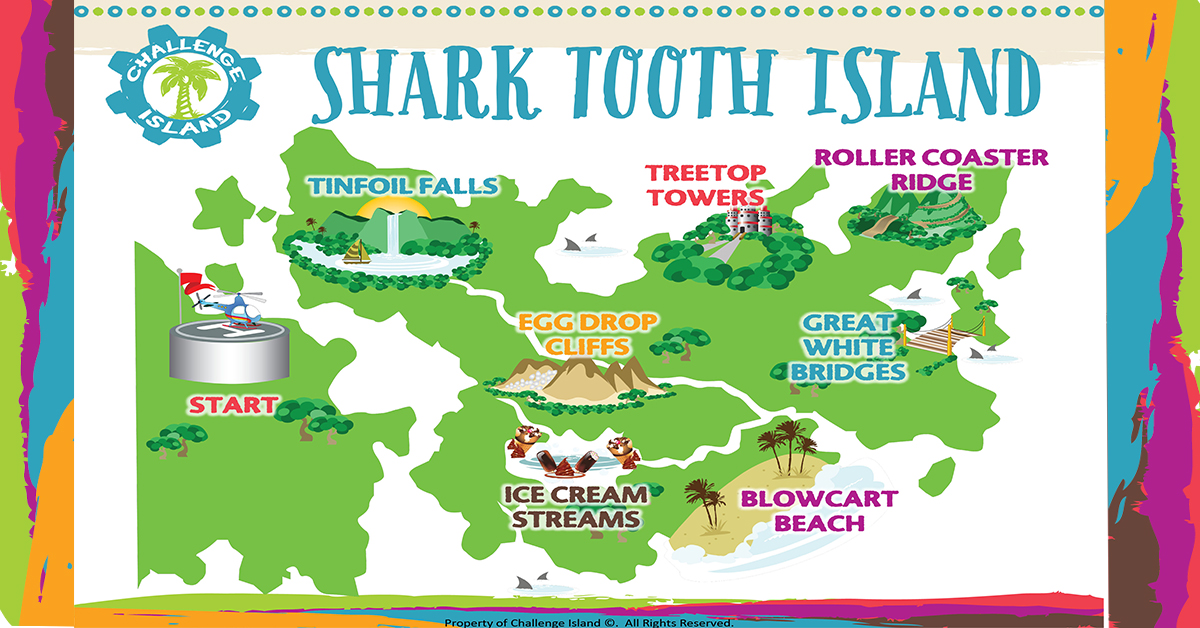 Tue, February 1, 2022
Tue, May 3, 2022
1:20 pm - 2:20 pm
Grade:
Pre-K - Pre-K
Wait list
Registration full
Shark Tooth Island©
700 Mt. Vernon Highway
Atlanta, Georgia 30328

Get ready to chomp into some fin-tastic challenges on Shark Tooth Island©! You and a tribeful of friends will test your STEAM savvy at action-packed destinations like Great White Bridges©, Blow Cart Beach©, and Ice Cream Stream©. Don't miss out on this amazing Challenge Island® adventure!