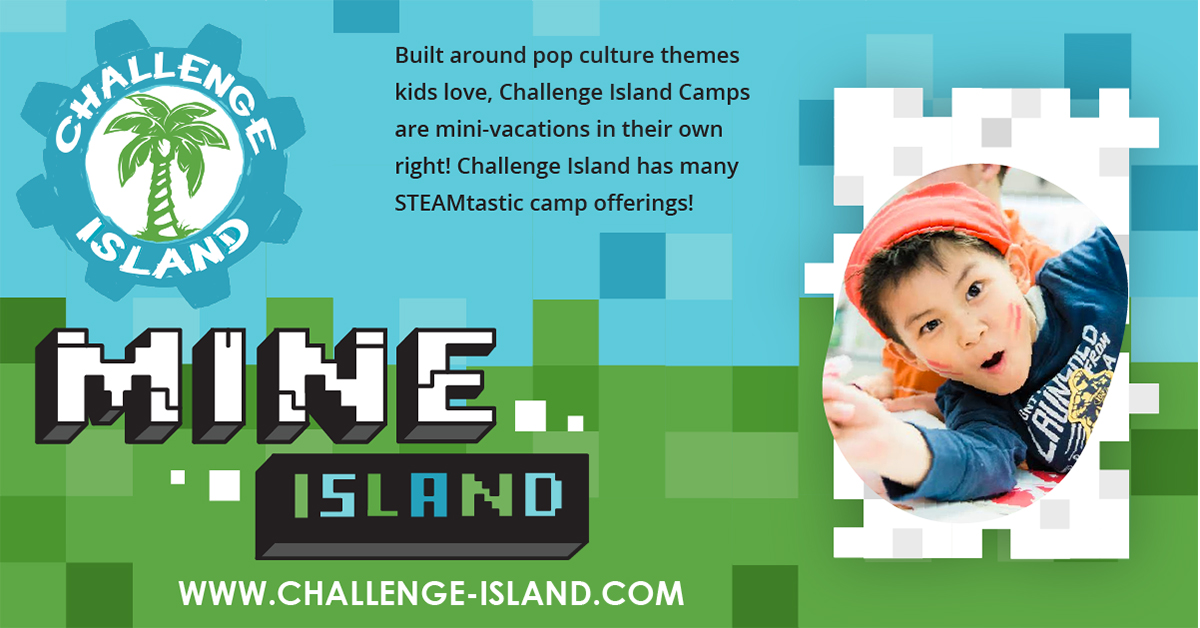 Mon, June 20, 2022
Fri, June 24, 2022
9:00 am - 1:00 pm
Grade:
1 - 5
You have selected an invalid class.
Mine Island Camp™
6005 Glenridge Drive
Sandy Springs, Georgia 30328

Grab your pickaxe and dig into the most exciting summer camp on the block! In partnership with Sandy Springs Parks and Recreation, Challenge Island is please to bring you Mine Island. We'll swap computers for creativity and mousepads for imagination as our STEAM Teams teleport into action-packed Mine Island hotspots. You'll build shelters, create crafting tables and go mining for materials – and be sure to watch out for those pesky mobs! It's no wonder our massively popular Mine Island Camp is a Challenge Island Kids Choice favorite!