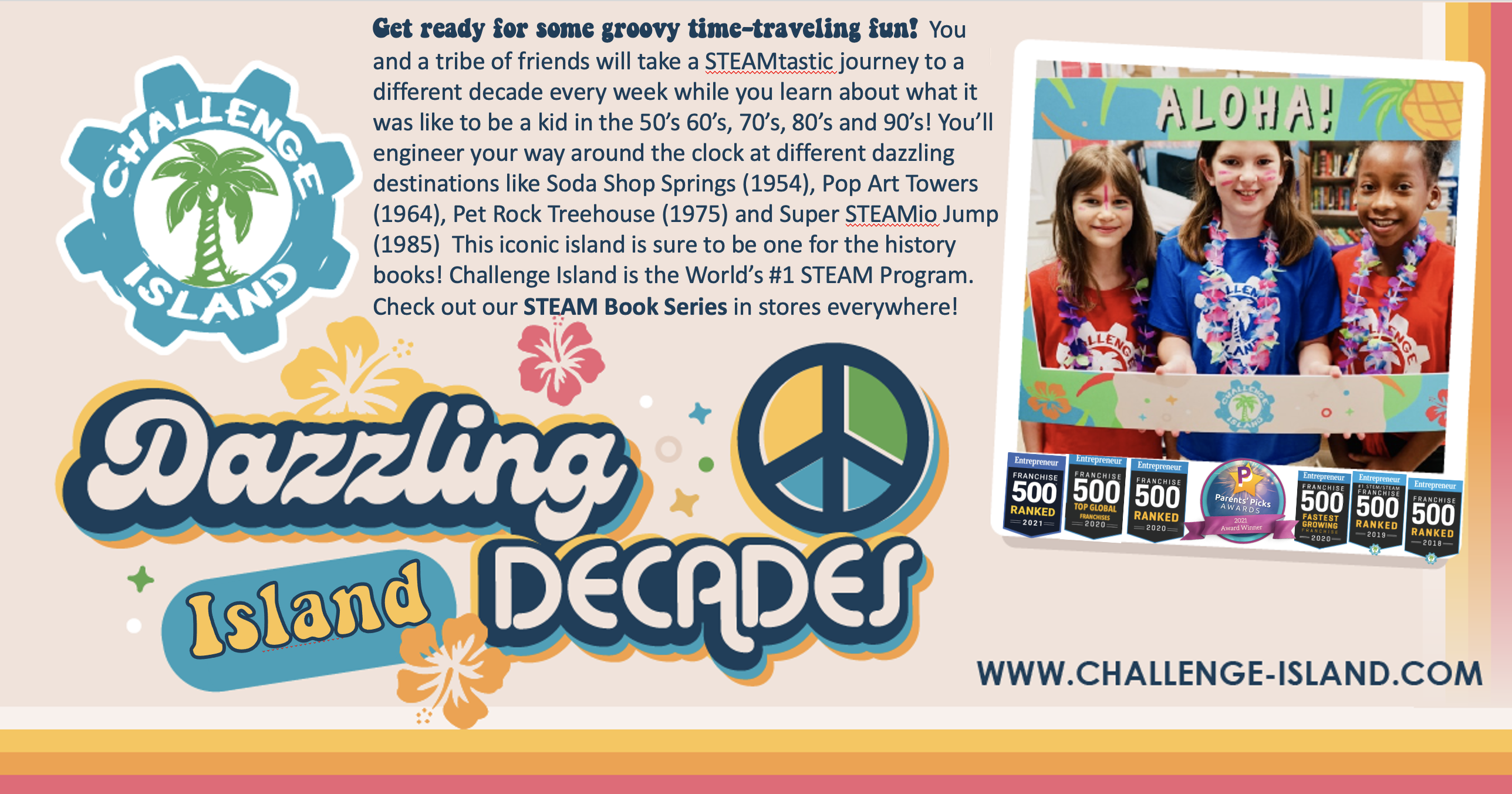 Wed, March 8, 2023
Wed, March 29, 2023
7:15 pm - 8:15 pm
Grade:
5 - 8
You have selected an invalid class.
Dazzling Decades Island©
3843 Prarie SW
Grandville, Michigan 49418

Get ready for some groovy time-traveling fun! You and a tribe of friends will take a STEAMtastic journey to a different decade every week while you learn about what it was like to be a kid in the 50's, 60's. 70's, 80's, and 90's! You'll engineer your way around the clock at different dazzling destinations like Soda Shop Springs (1954), Pop Art Towers (1964), Pet Rock Treehouse (1975) and Super STEAMio Jump (1985). This iconic island is sure to be one for the history books! Challenge Island is the World's #1 STEAM Program. Check out our STEAM Book Series in stores everywhere!