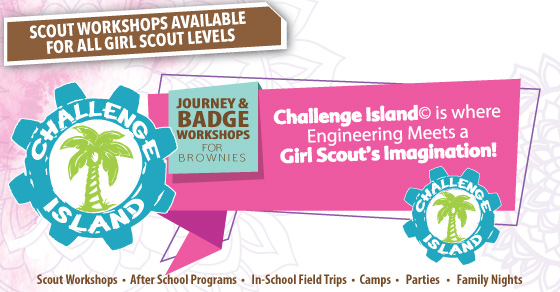 Saturday, March 18, 2023
1:00 pm - 3:45 pm
Grade:
2 - 3
You have selected an invalid class.
Brownie Triple Mechanical Engineering Badge Workshop
4950 32nd Ave
Hudsonville, Michigan 49426

Join us for this Brownie workshop to earn your 3 Mechanical Engineering badges. In this we will:
~Design and build a Fling Flyer
~Build a Championship Race Car
~Create a Leap Bot
**Adults that need to register, please contact me at rfranklin@challenge-island.com to register at no cost.