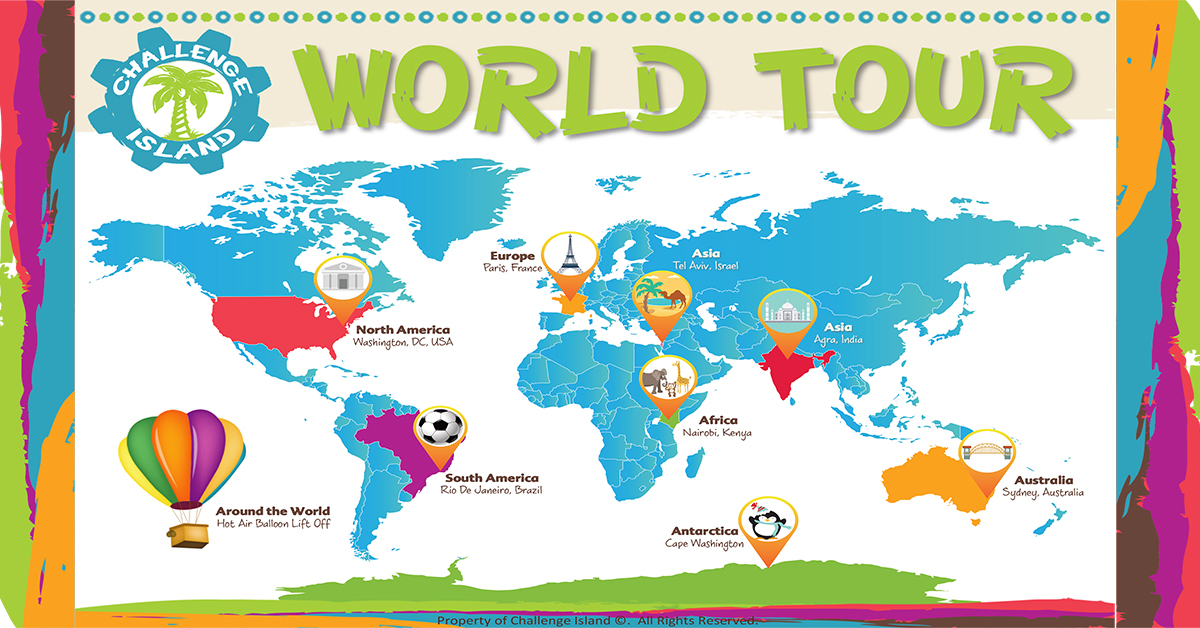 Thu, March 16, 2023
Thu, April 27, 2023
3:30 pm - 4:30 pm
Grade:
1 - 5
You have selected an invalid class.
World Tour Island©
3740 Melody Mizer Ln
Cumming, Georgia 30041

Pack your suitcases for Challenge Island's® World Tour! You and a tribeful of friends will engineer your way around the globe - from the Eiffel tower to the Sydney Harbor bridge to the Taj Mahal to an African safari. Each challenge will bring you to a different international destination and provide a special CI taste of the local flavor there!