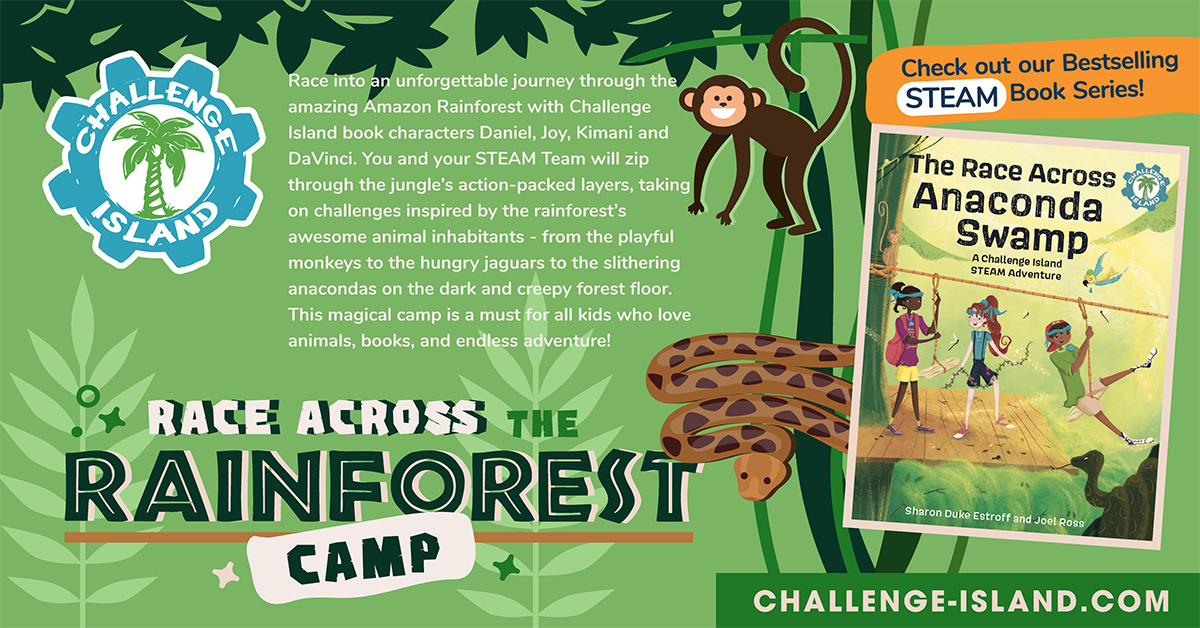 Mon, July 17, 2023
Fri, July 21, 2023
1:00 pm - 4:00 pm
Age:
5 - 12
You have selected an invalid class.
Race Across The Rainforest Camp
City Of Danville
3005 Stone Valley Road
Danville, California 94526

Race into an unforgettable journey through the amazing Amazon Rainforest with Challenge Island Book characters Daniel, Joy, Kimani and DaVinci. You and your STEAM Team will zip through the jungle's action-packed layers, playful monkeys to the hungry jaguars to the slithering anacondas on the dark and creepy forest floor. This magical camp is a must for all the kids who love animals, books, and endless adventure!

HMRP: Swain House at Hap Magee Ranch Park