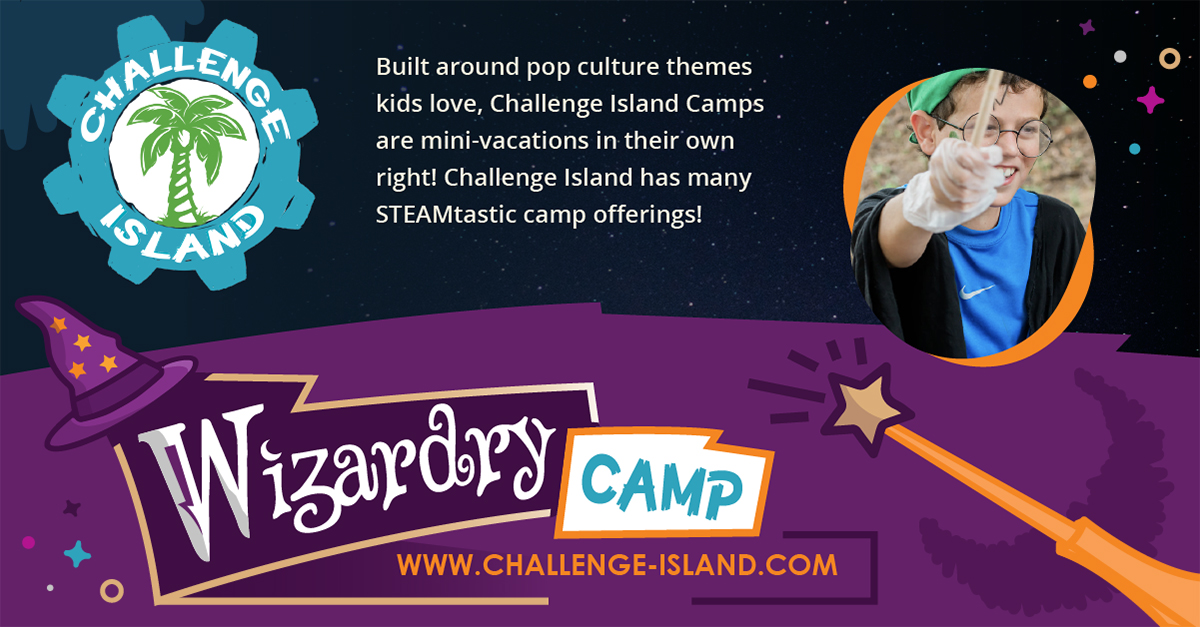 Mon, June 26, 2023
Fri, June 30, 2023
1:00 pm - 4:00 pm
Age:
5 - 12
You have selected an invalid class.
Wizardry Camp™
City of San Ramon
12501 Alcosta Blvd
San Ramon, California 94582

Welcome to Challenge Island's® Original Bestselling Wizardry Camp™! Our broom-riding tribes will take on spellbinding challenges from designing magic wands to building STEAMwarts castles to mixing up mystical potions and adventures. This epically popular camp is every bit as magical as it sounds – a must for every Wizard fan!
Location: San Ramon Community Center