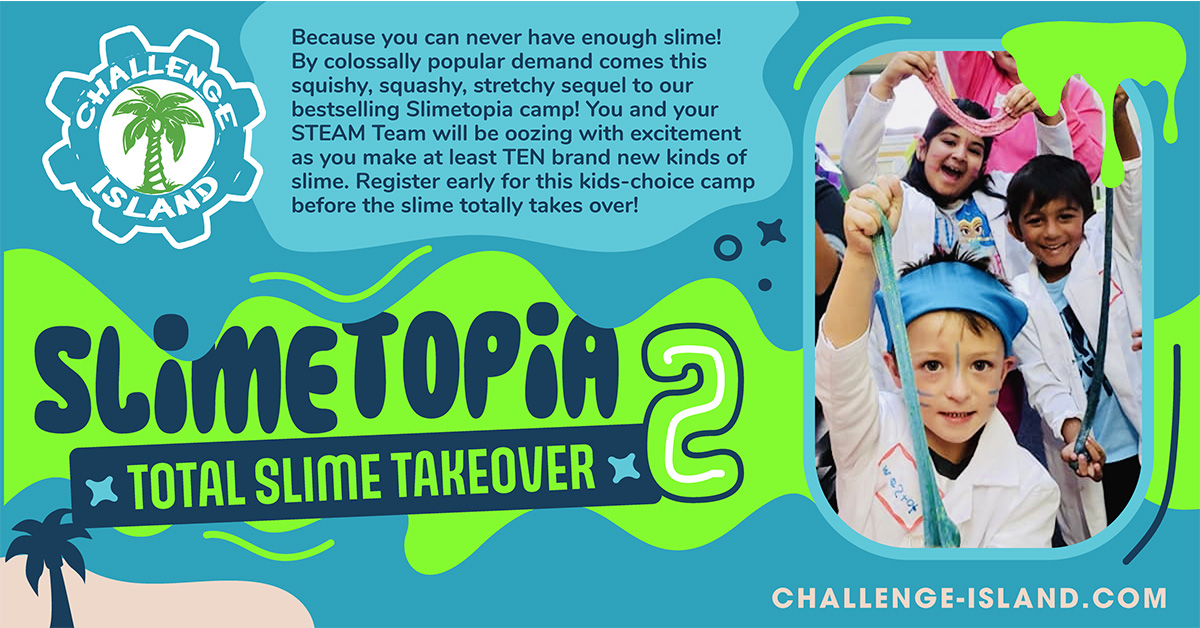 Mon, June 12, 2023
Fri, June 16, 2023
9:00 am - 12:00 pm
Age:
5 - 12
You have selected an invalid class.
Slimetopia 2 - Total Slime Takeover
City of Concord
1950 Parkside Dr.
Concord, California

Because you can never have enough slime! By colossally popular demand comes this squishy, squashy, stretchy sequel to our bestselling Slimetopia camp! You and your STEAM Team will be oozing with excitement as you make at least TEN brand new kinds of slime: From from icy to inflatable, from fizzy to fluffy, from cloudy to creamy, from gooey to glossy, from doughy to delicious. Register early for kids-choice camp before the slime totally takes over!
Location: CC Activity Center at Centre Concord