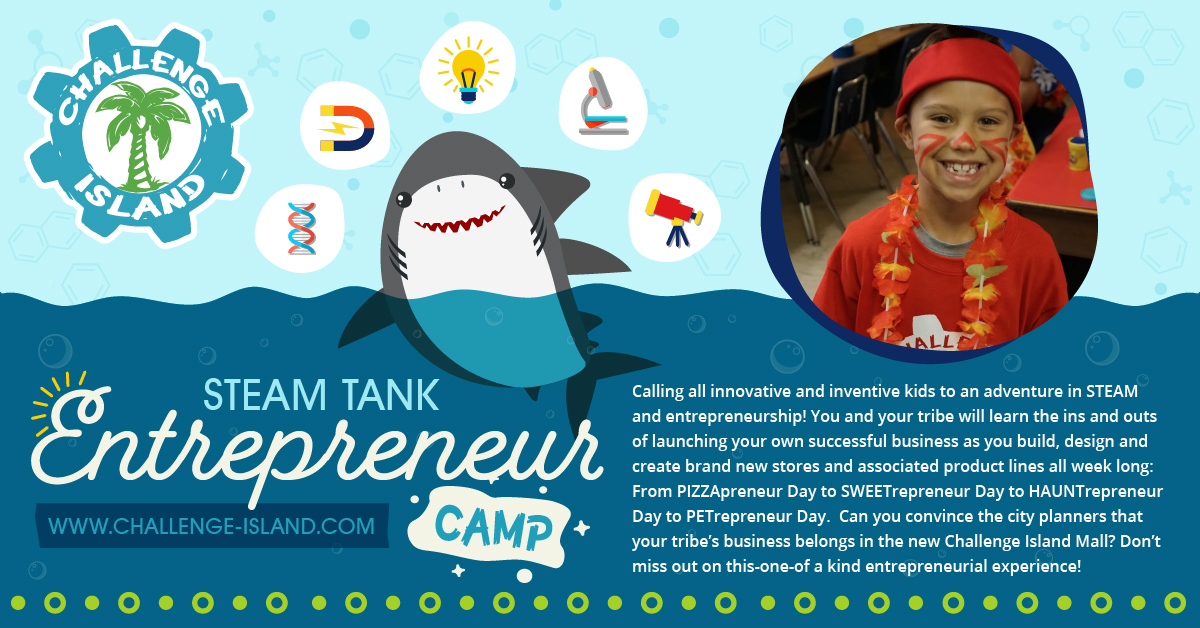 Mon, June 5, 2023
Fri, June 9, 2023
1:00 pm - 4:00 pm
Age:
5 - 12
You have selected an invalid class.
STEAM Tank Entrepreneurs Camp© 
City Of Moraga
2100 Donald Drive
Moraga, California 94556

Calling all innovative and inventive kids to an adventure in STEAM and entrepreneurship! You and your STEAM Team will design, create and open new businesses every day: From PIZZApreneur Day SWEETreprenur Day to SLIMEtrepreneur Day to PETrepreneur Day to HAUNTrepreneur Day. Can you convince the island sharks that your STEAM Team's business belongs in the new Challenge Island Mall? Don't miss out on this-one-of a kind entrepreneurial experience!
Location: Hacienda de las Flores
Room: La Sala