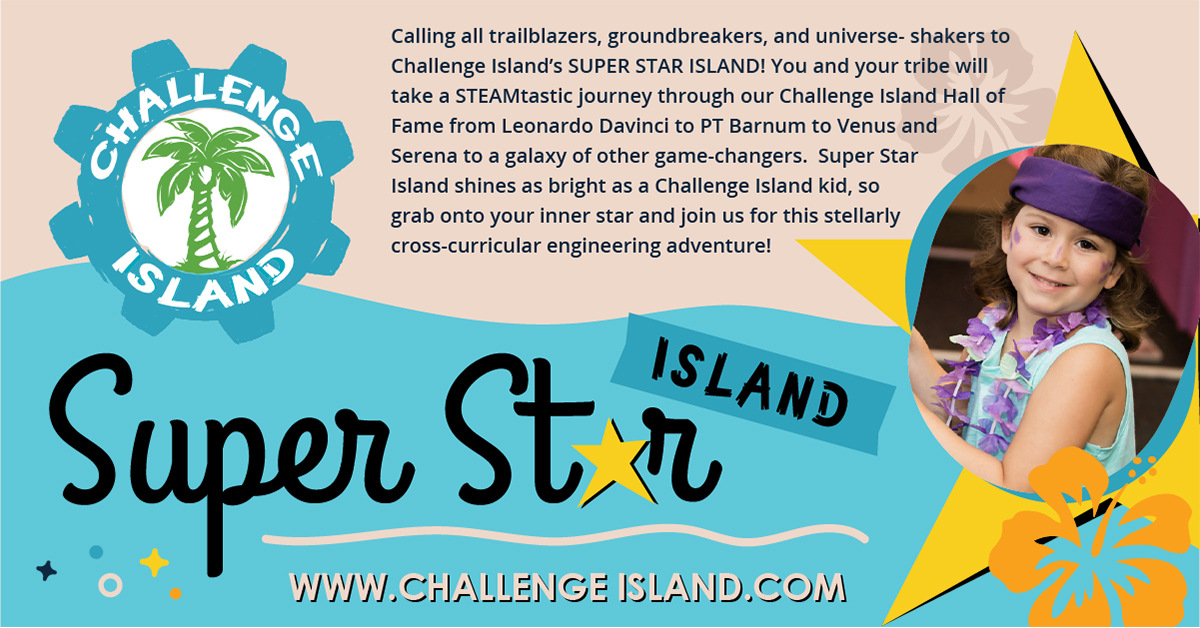 Wed, September 6, 2023
Wed, October 25, 2023
3:00 pm - 4:00 pm
Grade:
2 - 7
Wait list
Registration full
St. Gregory Enrichment Super Star Island©
441 Sixth Street
Houma, Louisiana 70364

Calling all trailblazers, groundbreakers, and universe shakers to Challenge Island's SUPER STAR ISLAND! You and your STEAM Team will journey through our Challenge Island Hall of Fame from Leonardo DaVinci to Venus and Serena; from Walt Disney to Tiger Woods; from The Beatles to Malala to a galaxy of other game-changers. Super Star Island shines as bright as a Challenge Island kid, so grab onto your inner star and join us for this stellarly cross-curricular engineering adventure!