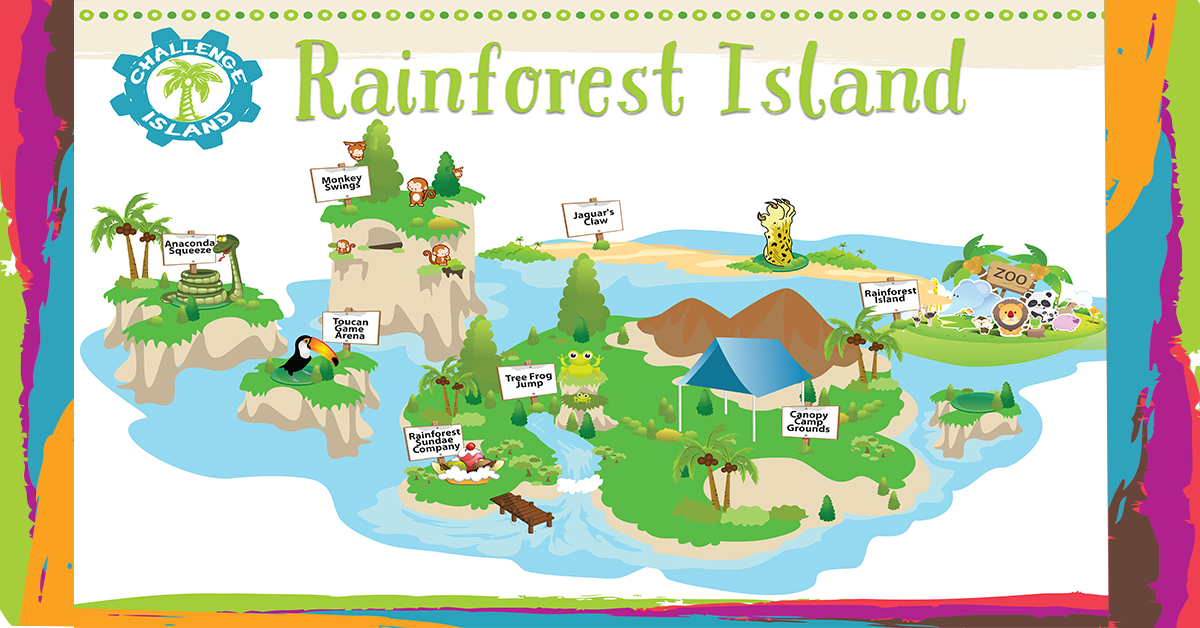 Wed, February 5, 2020
Wed, April 15, 2020
3:15 pm - 4:15 pm
Grade:
K - 3
Age:
5 - 9
Registration full
Rainforest Island @LCC Day School
4400 Chancellor St. NE
St. Petersburg, Florida 33703

GRADES K_3 ONLY
Grab your survival gear for an Amazonian adventure on Rainforest Island. You and a tribeful of friends will take on a jungle of challenges at breathtaking destinations like Jaguar's Claw, Monkey Swings, and Anaconda Squeeze. This not-to-be missed island is sure to sell out fast so save your spot in the Rainforest today.