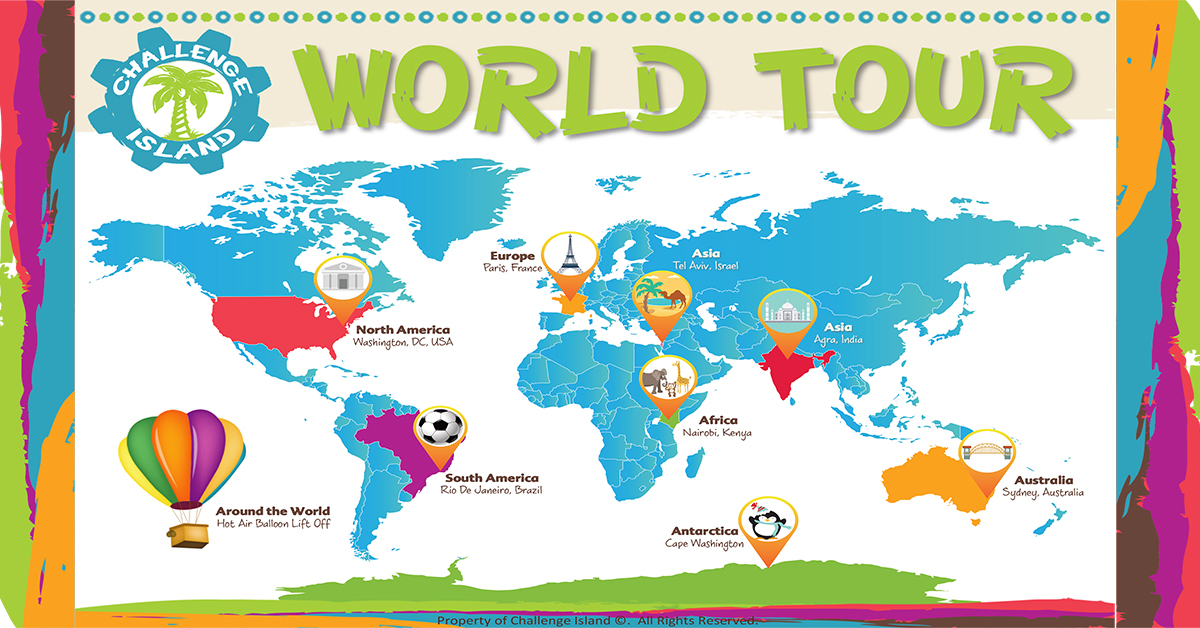 Tue, September 24, 2019
Tue, December 3, 2019
9:00 am - 10:15 am
Grade:
1 - 4
Age:
6 - 9
World Tour Island© WINDWARD HOMESCHOOL CENTER ONLY
45-035 Kaneohe Bay Dr
Kaneohe, Hawaii 96744

Pack your suitcases for Challenge Island's® World Tour! You and a tribe full of friends will engineer your way around the globe - from the Eiffel tower to the Sydney Harbor bridge to the Taj Mahal to an African safari. Each challenge will bring you to a different international destination and provide a special CI taste of the local flavor there! This class is for ages 6 - 9. There are 12 classes. All children should bring a snack and hydro flask to class. Please do not send candy.
Enter promo code: 5CED99FEBCB50 for 20 dollars off a second sibling and third sibling enrollment. Do NOT use coupon for discount off single child enrollment.