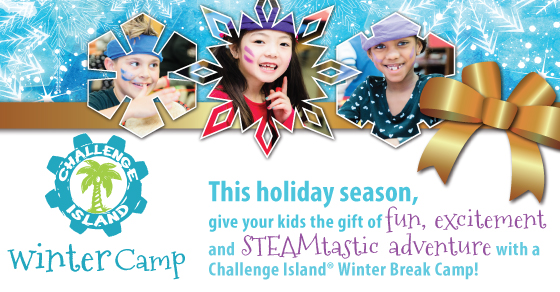 Saturday, December 21, 2019
9:00 am - 12:00 pm
You have selected an invalid class.
Holiday Workshop
2600 S Sunny Slope Rd
New Berlin, Wisconsin 53151

Calling all toymakers! The Big Guy is looking for YOU to join his Challenge Island workshop. He has lots of Holiday challenges planned this season, and needs your help to get the job done! It's all about setting up shop, building toys, and delivering on time, Challenge Island style!