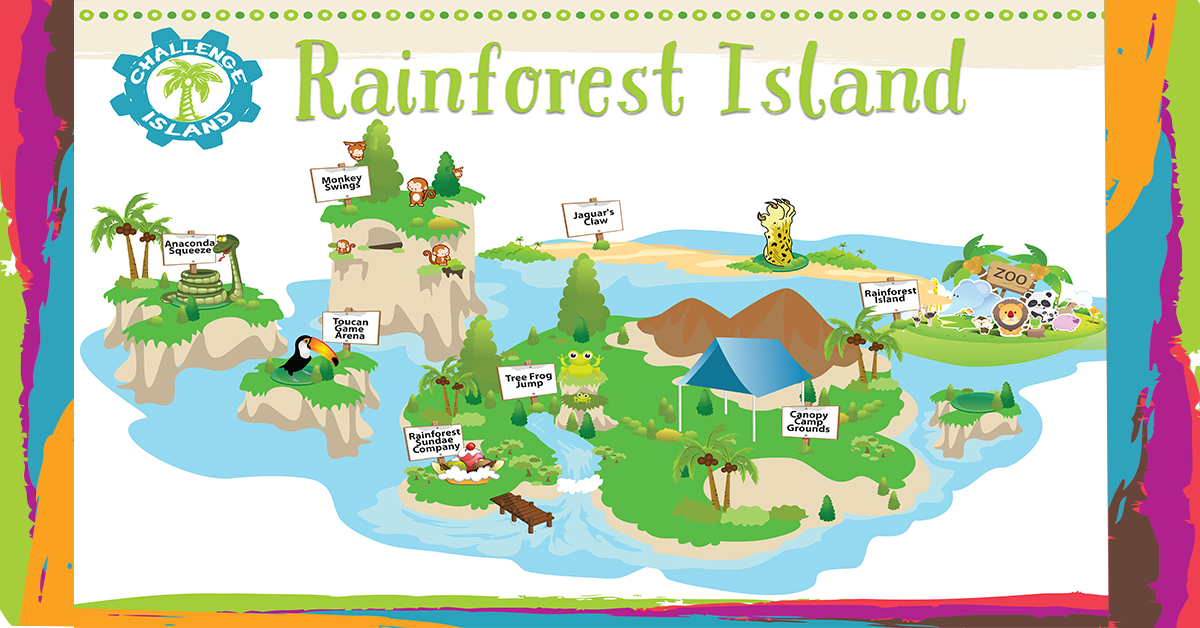 Thu, September 5, 2019
Thu, November 21, 2019
3:15 pm - 4:00 pm
Grade:
Pre-K - K
You have selected an invalid class.
Rainforest Island©
6201 Camphor Ave
Metairie, Louisiana 70003

Grab your survival gear for an Amazonian adventure on Rainforest Island©. You and a group of friends will take on a jungle of challenges at breathtaking destinations like Jaguar's Claw©, Monkey Swings©, and Anaconda Squeeze©. Don't miss out on this wildly exciting Challenge Island® experience!