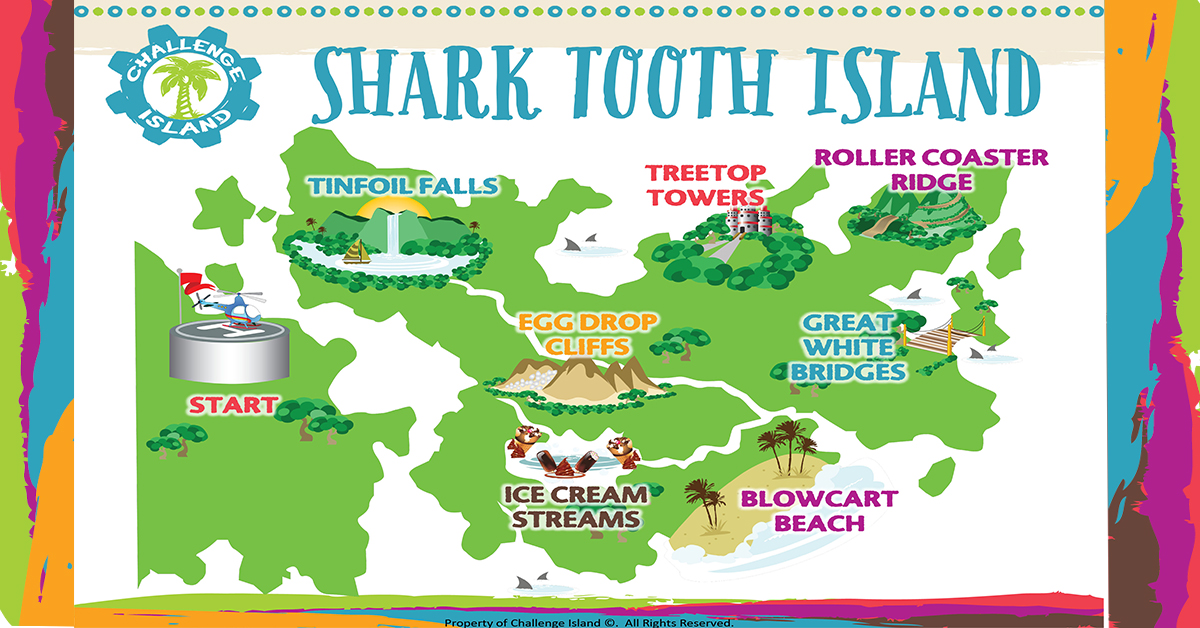 Thu, September 5, 2019
Thu, December 5, 2019
2:00 pm - 2:45 pm
Grade:
Pre-K - Pre-K
Age:
3 - 5
You have selected an invalid class.
Shark Tooth Island© St. Michael School Waialua - PRESCHOOL
67-340 Haona Street
Waialua, Hawaii 96791

Get ready to chomp into some fin-tastic challenges on Shark Tooth Island©! You and a tribeful of friends will test your STEAM savvy at action-packed destinations like Great White Bridges©, Blow Cart Beach©, and Ice Cream Stream©. Don't miss out on this amazing Challenge Island® adventure!
Class closed. Contact us if you are interested in enrolling in this course.

Dates Changed!!!! classes start 9/5 and end 12/5!