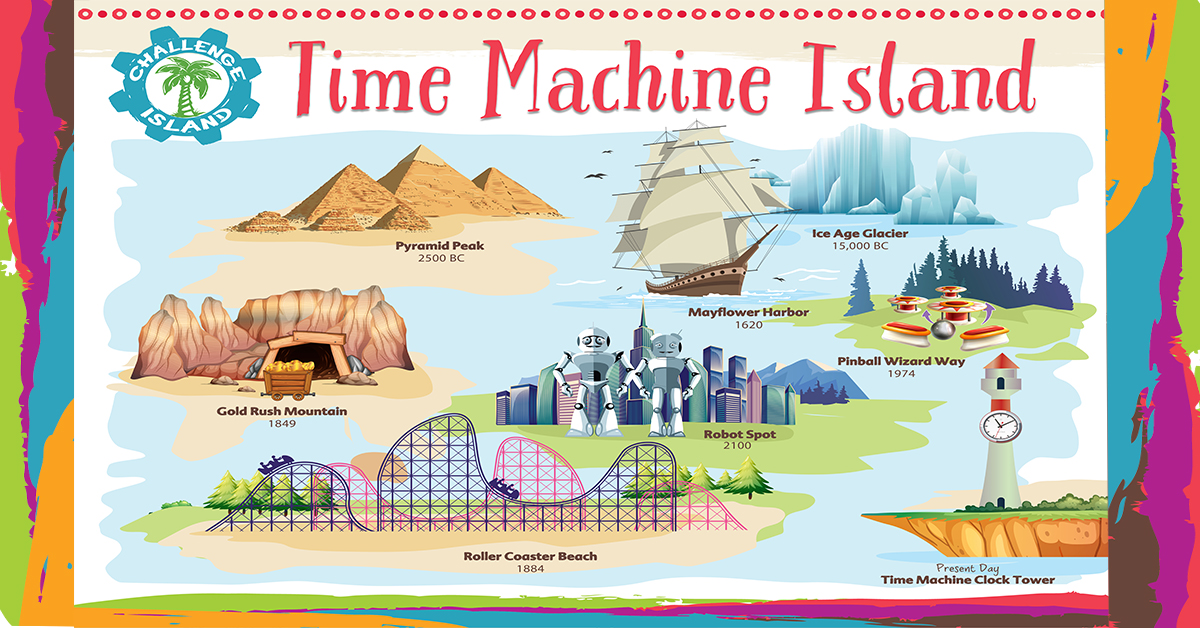 Wed, January 22, 2020
Wed, March 18, 2020
3:20 pm - 4:20 pm
Grade:
1 - 5
You have selected an invalid class.
St Genevieve's : Time Machine Island Jan- March 2020
807 Barbier Ave
Thibodaux, Louisiana 70301


Time Machine Island is HERE!!! This session's activities will take place on the all new and action-packed TIME MACHINE ISLAND filled with all new challenges. Students will travel back and forth through time and take on associated challenges at each destination – from creating ancient Egyptian pyramids to Gold Rush runaway mine trains to groovy 70's pinball machines. Set your watches for this not-to-be missed Challenge Island experience!