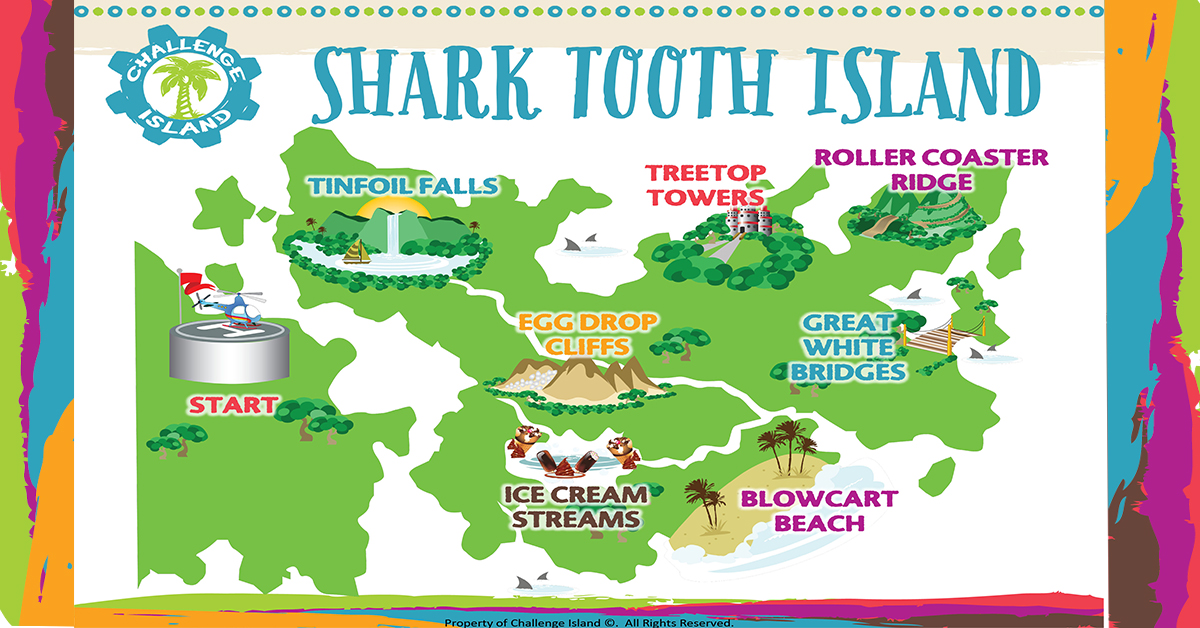 Tue, February 4, 2020
Tue, March 31, 2020
3:00 pm - 4:00 pm
Grade:
1 - 5
Age:
6 - 12
You have selected an invalid class.
St Bernadette Shark Tooth Island©
309 Funderburk Ave
Houma, Louisiana 70364

Calling all shark lovers…grab some friends and join us for some action-packed shark challenges on Shark Tooth Island. Tribes will build shark towers, engineer bridges over shark infested waters, set sail on sailboats to look for shark eggs and end our adventure with their very own Ice Cream Streams Party! That's just a glimpse into our shark adventure session. Don't let this one swim by!