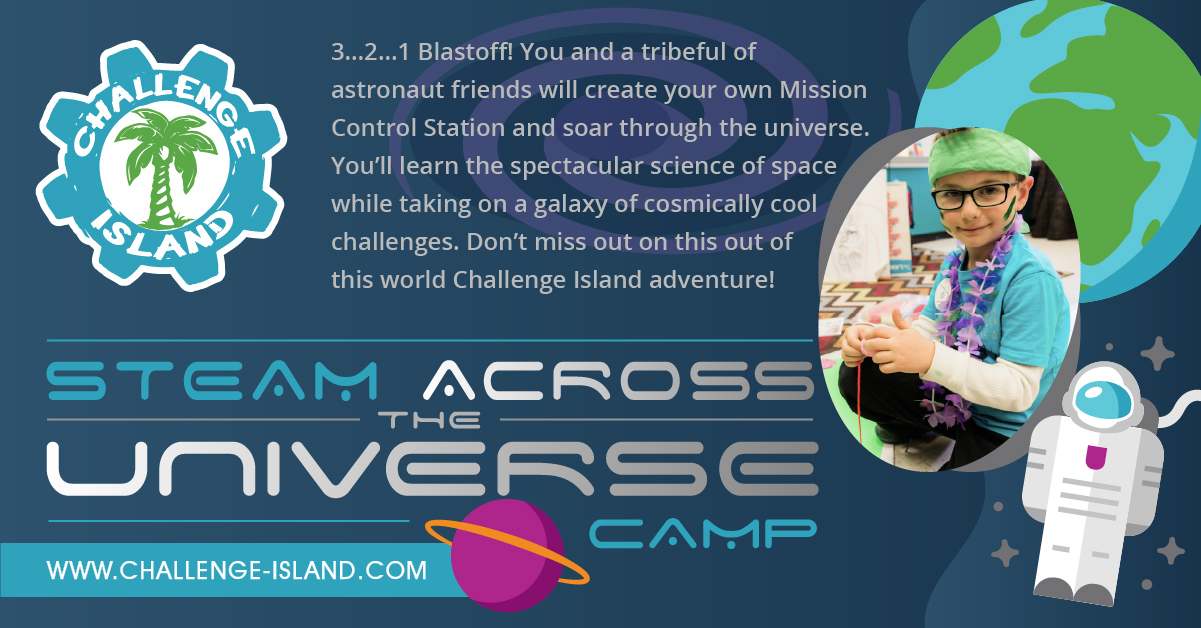 Mon, June 22, 2020
Fri, June 26, 2020
9:00 am - 12:00 pm
Grade:
1 - 3
You have selected an invalid class.
STEAM Across the Universe Camp©
1201 Elizabeth Avenue
Charlotte, North Carolina 28204

3...2...1 Blastoff! You and a tribeful of astronaut friends will create your own Mission Control Station and soar through the universe. You'll learn the spectacular science of space while taking on a galaxy of cosmically cool challenges - from Rocket Launch Day to Planets Day to Aliens Day to Sun, Moon, and Stars Day to our Intergalactic STEAM Wars Day. Don't miss out on this out of this world Challenge Island adventure!