Register
Debbie Torvinen & Jennifer Rasmussen
Welcome to Challenge Island Reno-Sparks. Challenge Island is here to enrich your child's life through scientific, engineering, technology, arts, and math. Our focus is to bring your child challenges through whimsical and entertaining activities. Challenge Island will allow your child a safe and fun way to explore STE(A)M activities outside of the standard educational atmosphere.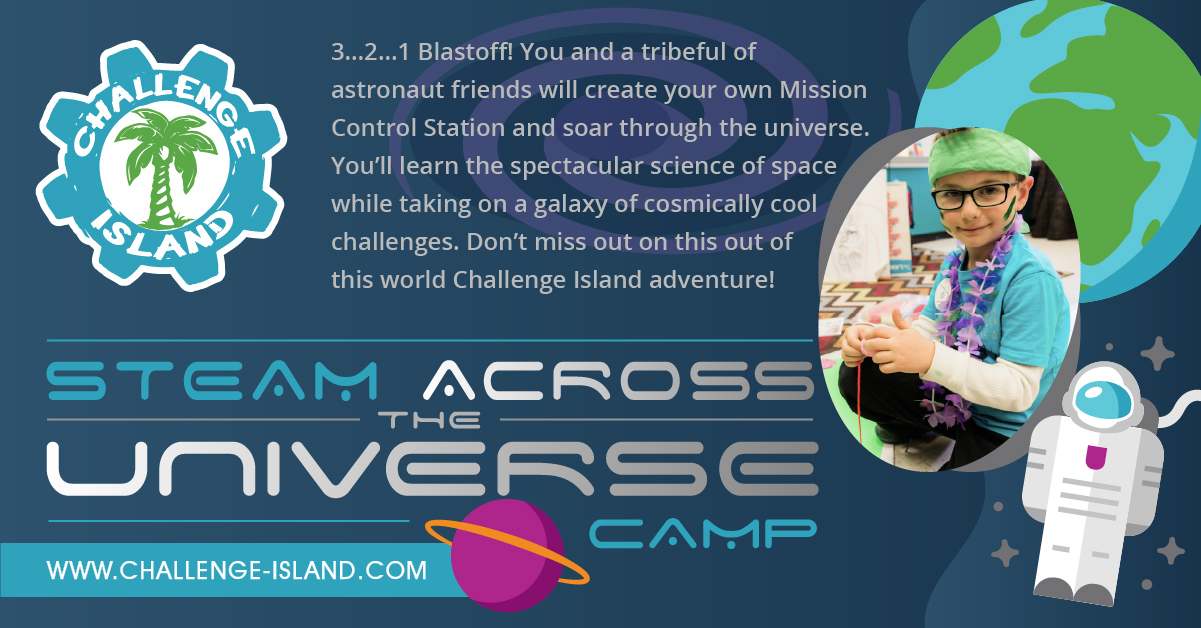 Mon, March 22, 2021
Fri, March 26, 2021
9:00 am - 4:00 pm
Grade:
K - 6
Age:
5 - 12
STEAM Across the Universe Camp©
101 Fantastic Dr.
Reno, Nevada 89512

3...2...1 Blastoff! You and a tribeful of astronaut friends will create your own Mission Control Station and soar through the universe. You'll learn the spectacular science of space while taking on a galaxy of cosmically cool challenges - from Rocket Launch Day to Planets Day to Aliens Day to Sun, Moon, and Stars Day to our Intergalactic STEAM Wars Day. Don't miss out on this out of this world Challenge Island adventure!
You have selected an invalid class.