Register
Challenge Island - San Jose & Santa Cruz
Challenge Island is a one of a kind Educational Enrichment program on the cutting edge educational thought and at the forefront of S.T.E.A.M. Education and 21st Century Learning.

Wrapped in whimsical trimmings (headbands, facepaint, and the beat of the tribal drum), the Challenge Island program features an unmistakable spirit and flair. A sense of anticipation fills the air as tribes of kids enter new worlds of adventure and imagination through Challenge Island afterschool classes, in-school field trips, camps, birthday parties, family fun nights and much more.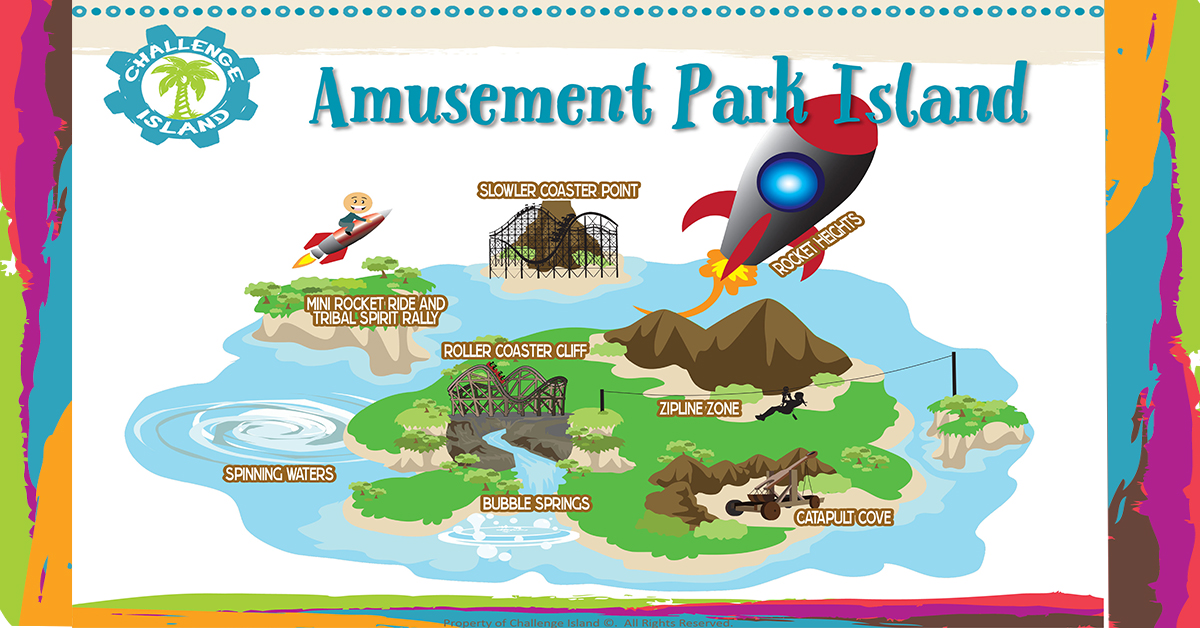 Thu, April 11, 2019
Thu, May 30, 2019
3:00 pm - 4:00 pm
Grade:
K - 5
Age:
6 - 10
Amusement Park Island©
250 California Street
Santa Cruz, California 95060

Buckle your seatbelts for Challenge Island's® action-packed Amusement Park Island©! You and a tribeful of friends will create thrill rides galore at exciting destinations like Roller Coaster Cliff, Zipline Zone and Spinning Waters. Amusement Park Island© promises to be the hottest ticket around!